When I first heard the track "B.M.F." (Blowin' Money Fast) which I prefer to call the "Larry Hoover" song, I thought to myself, "Who records a single while they're eating/out of breath?" In case you haven't heard the song, (which means you probably also have a flip phone and don't know what "lol" stands for), here's a look at the chorus:

"I think I'm Big Meech, Larry Hoover, whipping work, halleluiah,
One nation under God real n****s getting money from the f**king start."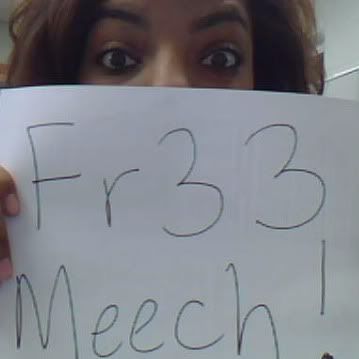 Upon hearing this, curiosity got the best of me and I just had to figure out who the Hoover character was. A distant relative of Herbert, maybe?


Sigh... turns out...

Larry Hoover

is a murderer. And a Gang Leader (of Black Gangster Disciple Nation). As a pseudo community leader, he led riots and drug transactions... from prison. He's there. For life.
Big Meech is a founder of the Black Mafia Family (alternative explanation for BMF title). Another great addition the Black community, Big Meech is

also

a criminal and former druglord, but he fared better than Larry.

He

gets out of prison in 2031.



So, I'm thinking, why does Rick Ross, a rapper, think he's a criminal in prison?

Turns out...

Rick Ross isn't even Rick Ross! He's actually William Leonard Roberts. A former corrections officer. The

real

Rick Ross is Ricky Freeway Ross. (He's been made even more famous by TWO rappers, both Freeway of Philadelphia and the Teflon Don derived their stage names from him.)*

*I know that everyone and their mom knew this about Rick Ross apparently months ago, and I'm late, but I'm proud to admit I didn't become a Rozay aficionado until recently.

William Leonard Roberts aka Rick Ross, aka Rozay... who are you?!?! And why, former student at Albany State University, are you so bent on adopting the names of criminals? All in a recording session that sounds like it was sponsored by KFC.

More importantly, while I'm concerned about your mental health, I'm more concerned about its effect on its youthful audience. A friend of mine, pointed out the "conscious" tracks he has on his album, which I conceded were... borderline inspirational if you ignore all the coarse language, and you focus on the great production and sparse gems of knowledge sprinkled through the tracks. But the majority of folks don't know Tears of Joy. They know Big Meech, Larry Hoover. (By the way... Hoover and hallelujah don't even rhyme!! What's that about?!? Is the hip hop community just gonna let that slide?!?!)

Anyway, I used to teach kids in Watts, South Central (politically correct term - South Los Angeles), Philadelphia, Cabrini Green neighborhood of Chicago (torn down now), and I mentor a child now in DC. While my job was to teach reading comprehension, or theatre or prealgebra, it turns out... it was also my job to fight against the poison many of them had learned in their homes and neighborhoods. For example, in LA, while accompanying a group of middle school girls on a field trip, the school bus driver, who was extremely Stringer Bell esque, hold the sexy, inspired one of the girls to giggle, "Ooh he walk like he just got out of jail... he fiiiine." What?!!?!?!?!?!!? Now we have a moderately successful rapper saying, "I think I'm a criminal... hallelujah." To add insult to injury, he's talking with food in his mouth. Horrific etiquette. We want our kids to grow up and do better than the generation before, become the next Barack Obama, write books, cure cancer, design the Iphone 87.0, but Lenny (William Leonard Roberts), a former college student is determined to glorify criminals and poor table manners.**

**
I also don't like that he punctuates his lines with "ugh". Whose idea was that?
The Many

Faces of Rick Ross


Big Meech and Larry Hoover below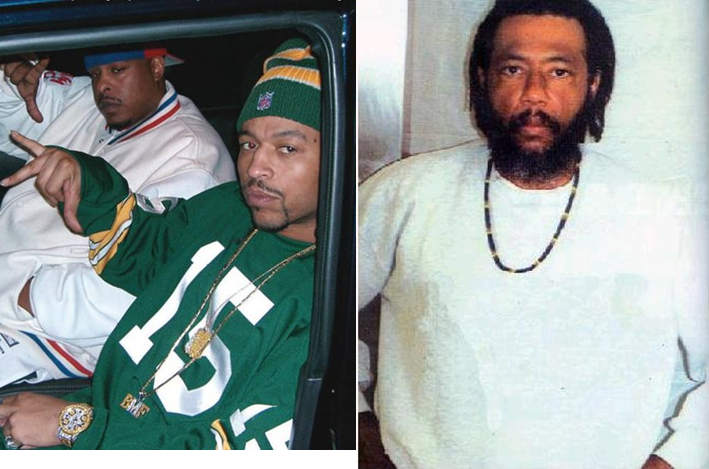 Ricky Ross and Leonard Roberts




Of course good ol' Lenny isn't the only person marring hip-hop. He's part of the majority; I just felt like making an example of him. I try to be solution-oriented, and I'm not really sure what I could do to address it, but... Lupe Fiasco did! He released a track, calling Building Minds Faster, with the chorus:


I think I'm

Malcolm X... Martin Luther. Add a King, add a Jr




Some Bible verses, a couple sunnas, An AK-47 that's a revolution!!




Think I'm Tupac, Bob Marley, Fela Kuti, Marcus Garvey.




Enjoy! After you check it out, give me your thoughts. Am I too harsh on Rozay?***
*** The album Teflon Don is actually good, if you just listen to the hooks and the beats.
(Erykah Badu, Cee-Lo, NeYo and Chrisette Michelle sound heavenly)
Kudos to the Production Team!